Support
Adding a card, buying Payment Credits
Adding a Bank Card
To add a bank card, go to the Wallet tab and click Add Card.

In the form that appears, you must specify the card details and click Add Card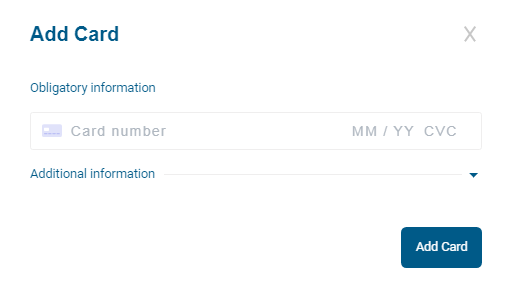 After that the card will be added to the Wallet tab

Payment Credits Purchase
To purchase payment credits, go to the Wallet tab and click the " + " button in the Payment Credits item (on the left).

The Buy payment credits form will open.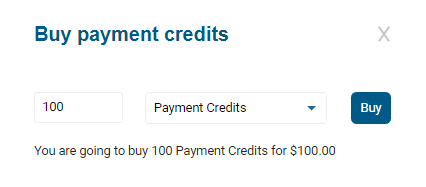 You must enter the amount of payment credits and click the Buy button.
The operation time is usually 15 ~ 30 seconds. As a result, the balance on the Wallet tab should increase by the amount of acquired payment credits (this balance is also displayed on any tab at the top right of the page).

Contact Us
MDW, LLC. 838 6th Avenue, 6 Floor New York, NY 10001