About Us
MDW was launched in 2018 by a group of radiology industry professionals with backing from industry insiders: investors in healthcare, radiologists and radiology industry executives.
Our founders possess wealth of experience in starting and managing businesses in medical diagnostics.
Founders
Michael is a seasoned executive, serial entrepreneur and investor with over 25 years in the high-tech industry and a proven record of building, running and selling technology businesses. He founded a series of successful companies, beginning in 1992 with Ectaco, Inc., a leader in handheld linguistic reference devices. In 2000, he founded MobiDealer, a developer of distributed ERP solutions that was later acquired by its major customer. In 2002, he co-founded DynoPlex and led it to become one of the largest independent software vendors for the BlackBerry platform. In 2008 DynoPlex was acquired by Quickoffice, and in 2012 the combined company was acquired by Google. Following this, he co-founded iDealMachine an early stage venture fund and startup accelerator focusing on investing and helping to build cutting edge technology companies. In 2015, he assumed an executive position with one of the portfolio companies, Universal Software, a cloud based ERP solution for the imaging and teleradiology industry.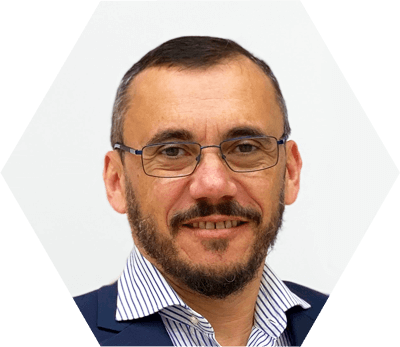 Sergey is a serial entrepreneur, technology executive and visionary with over 30 years of experience building successful businesses in mobile apps, healthcare services and enterprise software. He founded a pioneering mobile platform startup in 90s, helped raise over $40MM in venture funding and grew the company to a staff of more than 200. He also created one of the largest BlackBerry ISV companies without outside investment later acquired by Quickoffice, a competitor. The combined company was acquired by Google in 2012 and its technology incorporated into Google Drive. Recently, Sergey served as an advisor to several companies in the blockchain and cryptocurrency space. Sergey graduated magna cum laude from Hebrew University in Jerusalem.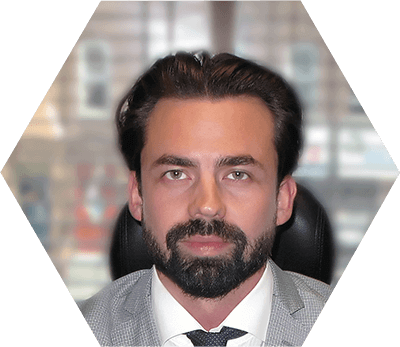 Edward is a seasoned leader with over ten years of experience successfully conceptualizing, building and commercializing solutions in a variety of industries, with emphasis on healthcare and software. Mr. Kantor launched his career in 2006 as the founder and CEO of a highly regarded portable diagnostic equipment company servicing over 200 clinics in the Greater New York area. In 2012, he founded Universal Software Corp. EMSOW, a cloud ERP solution for the imaging and teleradiology industry is its flagship product. Edward holds a BA degree from Bernard Baruch College.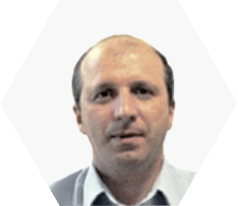 Alex is an expert in healthcare virtualization technologies with extensive leadership experience in healthcare IT infrastructure. He has over 20 years of experience as a systems managing administrator and information technology executive in the international banking and medical fields. Since 2002, Alex has worked exclusively in executive positions in medical imaging/radiology and healthcare IT. He graduated from St. Petersburg State University of Information Technologies, Mechanics and Optics (University ITMO), the world's leading IT/technology university, where he earned an MS degree, cum laude.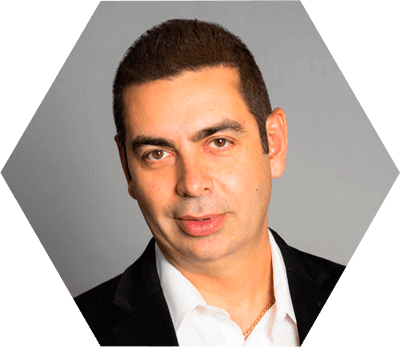 Michael Yuz, MD
Chief Medical Strategist
Michael is a physician, serial entrepreneur and techno geek who founded USARAD Holdings Inc. (including the SecondOpinions.com division), backed by Siemens Healthineers, vRad founders and other investors. Michael is double boarded diagnostic radiologist trained at preeminent institutions including New York University and Thomas Jefferson. He also has extensive training and experience in multiple advanced modalities, including MRI and cardiac CT. He received an MD degree from SUNY Brooklyn and an executive MBA degree in healthcare from George Washington University.
Nobody can go it alone and we have involved a number of industry luminaries as advisors. Their experience helps us navigate complex issues in healthcare industry and build the best product for our customers
Advisors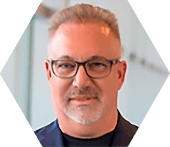 Randy Parker
Telemedicine and Telehealth Advisor
Founder of MDLIVE Inc. 30+ years of experience launching and building successful, disruptive companies. Significant relationships at the highest levels with a broad range of the country's premier health organizations. Prior to MDLIVE, he served as CEO of several other companies, including Flexplay Technologies, Clear-Vu Products, and Entertainment Resource. Degrees of Business and Public Administration from New York University.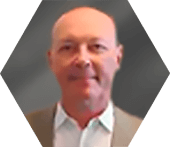 Algis K. Augustine
JD, Healthcare Regulatory Compliance
Former Chief Regulatory Attorney for the Illinois Department of Registration and Education. Represented over thousand healthcare practices and medical groups in various governmental, regulatory and medical compliance matters in over 30 US states. Nationally recognized speaker on licensing as well as regulatory and professional disciplinary matters.
Graduated from University of Illinois, College of Law, J.D.; University of Notre Dame, B.A.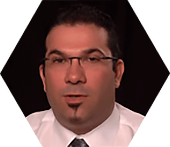 Dr. Aldo Ruffolo, DO MBA
Advisor, Healthcare Mergers and Acquisitions
Dr. Ruffolo is providing high-performance strategic leadership in the medical/healthcare industry with a national footprint for almost 20 years. Presently Vice President Of Business Development, Mergers and Acquisition and Clinical Integration, Envision Healthcare. Diagnostic Radiologist and serial entrepreneur. Residency in Diagnostic Radiology at Michigan State University. MBA at Northwestern University, Kellogg School of Management.
Maxim M. Seltzer
Finance and Investment Advisor
Maxim serves as a Senior Advisor to Fraser Finance LLP - a technology M&A boutique headquartered in London. Maxim is a banker with over 25 years of experience in direct investments, M&A, capital markets and financing transactions. Maxim has advised private and state-owned companies on capital raising and direct investments and sat on the boards of technology and media companies. Maxim is a CFA Charter Holder and has an IMBA degree from the Schulich Business School (Canada).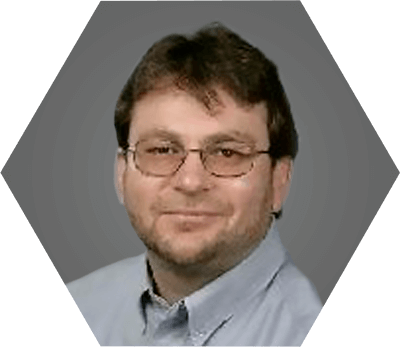 Evgeny Drapkin
Technology Advisor
Evgeny is a well-recognized industry leader with over 25 years of experience in adopting new technologies in Medical Imaging. For last 20 years Evgeny worked at GE Healthcare and currently serves as a Chief Engineer of GE Healthcare Digital Platforms. Evgeny's contribution to the filed define modern medical imaging: he designed the first PC-based ultrasound, led 3D ultrasound projects and revolutionized CT and PET image reconstruction by introducing and leading adoption of the state-of-the-art technologies. Evgeny has 9 US patents and is a recipient of prestigious GE R&D Dushman Award. Evgeny holds a Master Degree in Computer Science from the Hebrew University in Jerusalem.
We have assembled a stellar team of software engineers to build our platform into the leader in medical diagnostics. Our team is experienced in both healthcare industry as well as blockchain and decentralized software, giving us unique capabilities in building our leading edge platform
Team