Support
Addendum Request
The addendum can only be requested for in-house exams with the Accepted status. To request, click the Request Addendum button next to the relevant exam.

The Report form will appear, in which you can also view the report itself. To send a request, you need to select the type of addendum in the Reason item, specify the reason for the request in the Comments field and click on the Request Addendum button.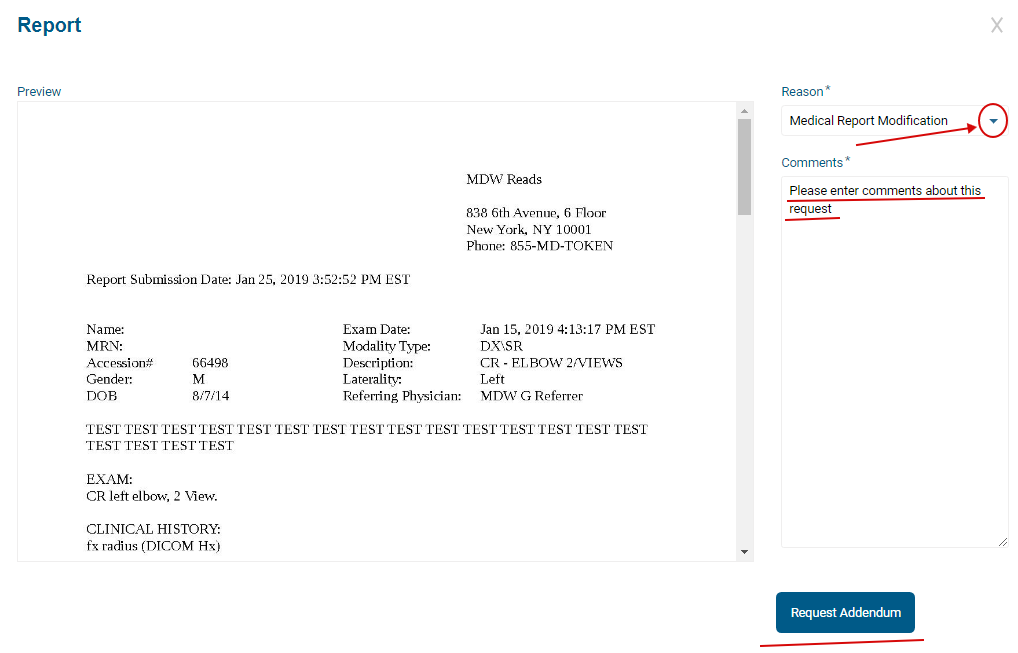 After clicking the button, a request will be sent to the radiologist, the exam status will change to Addendum requested.

When the radiologist answers to the request, the exam status will change to Accepted. To view the addendum report, click on the View reports button

and on the Reports form, select the viewing option using the Get report content button,

either download the file using the Download report button.

After that, the exam will change the status to Accepted.

Contact Us
MDW, LLC. 838 6th Avenue, 6 Floor New York, NY 10001