Blog
02/11/2021
MDW.io gets a mobile app!
MDW.io is happy to announce the mobile version of the platform. MDW is a new teleradiology marketplace that facilitates image reading services, reduces turnaround time, and helps reading physicians stay in tune with imaging providers, on or off the clock, literally.
Introducing MDW Mobile, a small, intuitive app intended for radiologists. It runs on both iOS and Android platforms. When the new exam is available for interpretation, the app sends you a push notification and allows you to accept the exam right from your mobile device. For those doctors that carry an apple or android watch, the notification is even more accessible. When you accept the exam, the system automatically transfers the images into your PACS system.
How does it work?
To get started, download and install MDW Mobile on your device. When the installation is completed, open the application. When you launch the application for the first time, enter your login/email and password, and tap Log in to access your MDW account.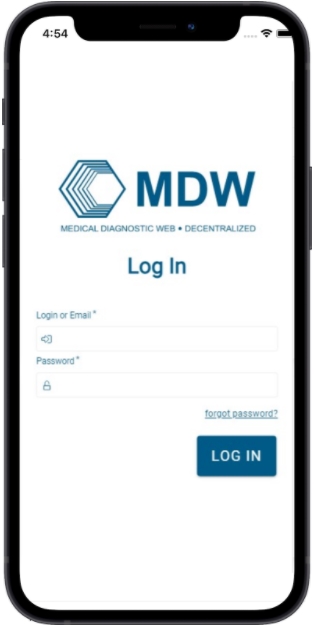 The system will ask you for permission to send push notifications about the exams available for reading. Tap Allow to receive notifications about the new exams.
That's it! From now on, the app will inform you about newly available exams.
When you receive a notification, tap it to open the application and view the essential study details: ID, priority, modality, procedure, and price.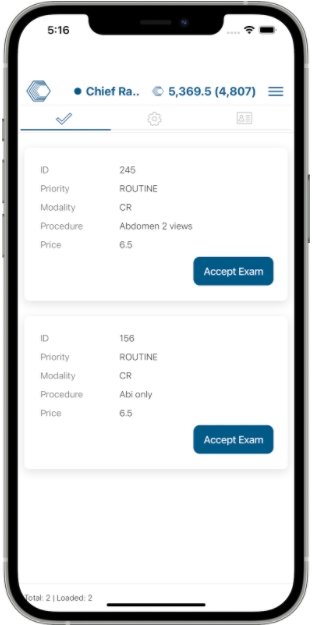 MDW mobile allows you to take exams to read right from your mobile device. Tap Accept exam, and the system will automatically transfer the images into your PACS system.
To access the FAQ page, get support, or log out, tap the Menu button in the upper right corner of the screen.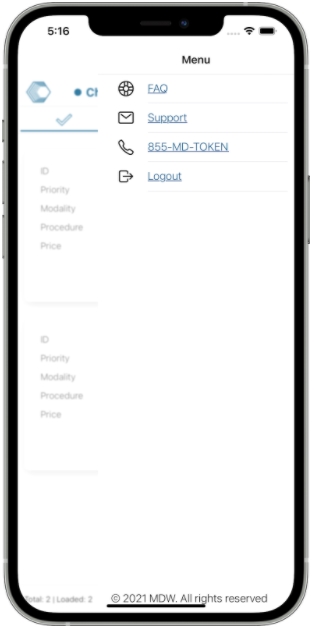 Since 2018, MDW has created a winning partnership with 450+ radiologists nationwide. We value your time and try to make things as simple as possible. Today, you can learn about newly available exams as soon as they are done!
Download MDW Mobile!